Sandy Springs Destinations
Egg Harbor Cafe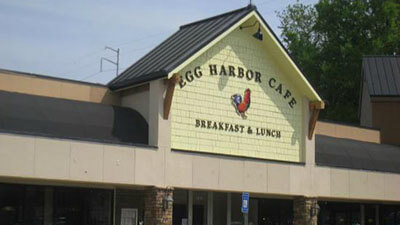 Address:
5920 Roswell Road
Sandy Springs, GA 30328
Phone:
(404) 589-9915
If you're looking for some absolutely delectable gourmet breakfast and lunch, then Egg Harbor Cafe is the place for you! They provide a lovely, home-like environment with service that's so fast you'll double take. They provide an eclectic and diverse menu with so many different options, you'll want to try everything on the menu! Some of the best items on their menu, in our opinion, are the Popeye Crepe and the San Antonio Skillet. If you're looking for a delicious way to start your day, or give yourself enough fuel to keep it going, then we strongly recommend heading on over to Egg Harbor Cafe on Roswell Road.
Hammocks Trading Company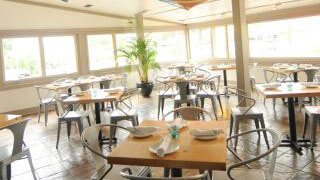 Address:
7285 Roswell Road
Sandy Springs, GA 30328
Phone:
(770) 395-9592
If you're looking for an environment that is very reminiscent of a beach house restaurant, then we recommend Hammocks Trading company. Their atmosphere is decorated with a beach theme, including decorative hammocks hanging from the ceilings, which is delightful. They have some of the most fresh and delicious seafood around. With some of the best and Cajun and Creole dishes outside of New Orleans, you will be floored with how great this restaurant is. Some of their best dishes are the Crabmeat and Jalapeno Oysters, as well as the Coconut Fried Shrimp. They will leave your mouth watering.
Battle & Brew
Address:
5820 Roswell Rd St A-120
Sandy Springs, GA 30328
Phone:
(678) 560-1500
Okay, now this is really cool. Battle & Brew is a bar mixed with an arcade -- seriously. They have all of the most modern consoles such as the Xbox One, PS4 Wii U, Xbox 360, PS3, and Wii, as well as PC gaming stations. You can rent them by the hour or all day, and spend the whole day hanging out with friends, playing some games, and throwing back a couple of brews, and taking some intermittent food breaks. Seriously, Battle & Brew is unlike any restaurant or bar that you've ever been to. It's an environment where you can bond with your fellow nerds and enjoy an awesome bar environment all at the same time.
Seven Hens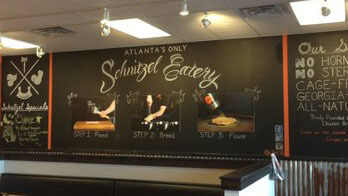 Address:
6615 Roswell Road Ste 340
Sandy Springs, GA 30328
Phone:
(404) 228-5381
In Georgia, heck in all of America, you'd have a hard time finding a Schnitzel eatery anywhere. but in Sandy Springs, you can find one of the best Schnitzel Eateries in the world! If you're not familiar with what Schnitzel is, it's basically any form of meat thinned, tenderized, coated with flour and bread crumbs, and fried. The good folks over at Seven Hens specialize, particularly, in Chicken Shnitzel, as the name of the restaurant might suggest. They pride themselves on using locally farmed, all-natural, GMO-free, and cage free chickens and providing a product that is soft, tender, juicy, and crunchy all at the same time. You will have a hard time finding people who are more passionate about the food that they make then the folks over at Seven Hens.